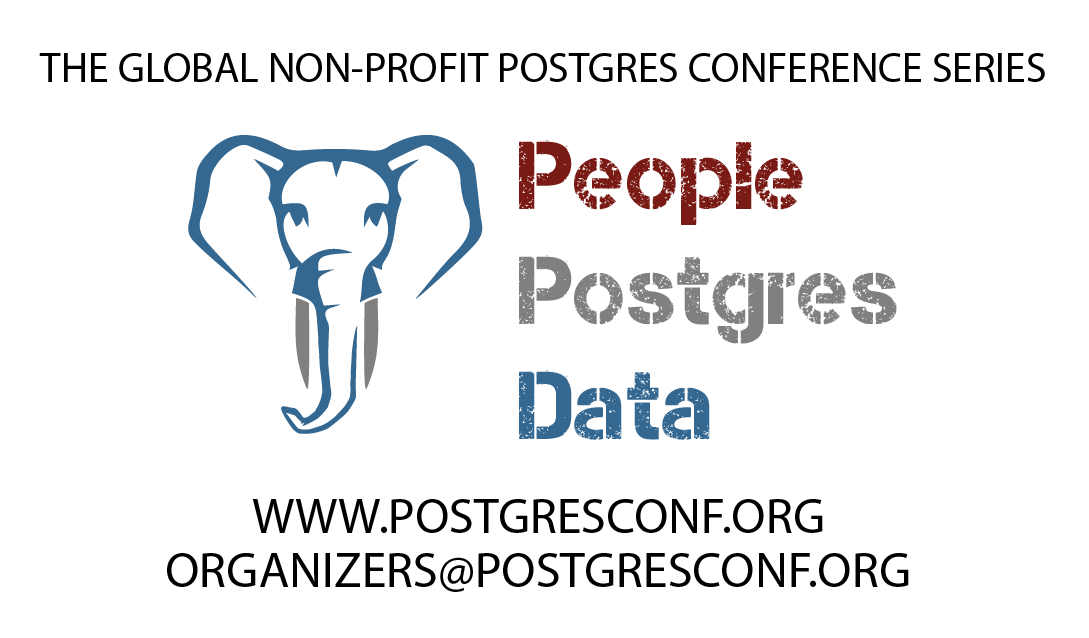 Postgres Conference, PostgresConf and PgConf

When you are looking for a positive and productive experience to develop your professional skills and networking around Postgres, the place to be is the Postgres ConferenceⓇ. Postgres Conference is organized by a passionate, professional and knowledgeable staff of volunteers. The conference is operated by the 501c3, PgCentral, Inc.. The 501c3 also organizes the PostgresWorld series of meetups for the professional Postgres community.


In the past Postgres Conference has been known by many names including, Postgres Conference, PostgresConf, PgConf.US and PgConf.Org. These are all the same organization and community. They now, all refer back to https://postgresconf.org. Postgres Conference: The canonical and best source for growing your Postgres expertise and professional network.

We invite everyone who wishes to enjoy a truly positive and inclusive experience around Postgres to join us at a Postgres Conference event. If you wish to reach the organizers of PostgresConf, please email organizers@postgresconf.org.

If an event with local community is more your style, we invite your to participate with PostgresWorld, the largest network of professional Postgres related meetups in North America.